Sale
Chinese Mahjong Game Set - Jet Set - with 148 Black Tiles and Wooden Case
Play traditional Chinese mahjong with this modernized sleek set that comes with midnight black mahjong tiles, a handsome wooden case, and accessories.
Chinese Mahjong Set, "Jet Set": Enjoy a classy game of Chinese mahjong with this elegant and fashionable set; This set plays by Chinese gameplay only, not American/Western rules; Joker tiles are not included
148 Acrylic Mahjong Tiles: Each tile measures 1.3 x 1 x 0.75 inch (3.2 x 2.5 x 1.9 centimeters), made out of scratch-resistant smooth acrylic tiles; The set includes 36 circles, 36 bamboos, 36 characters, 12 dragons, 16 winds (north, east, south, west), 8 flowers and seasons, and 4 blank spares
Mahjong Accessories: The set includes everything needed for Chinese gameplay variations, including three dice, a wooden carved wind indicator, and scoring sticks; Racks or pushers are not included in the set
Wooden Case: The tiles are complemented by a sleek black wooden case with chrome latches; The case measures 14.6 x 10.6 x 2.2 inches (37.1 x 26.8 x 5.6 centimeters) and the entire set weighs 3.47 kg (7.65 lbs)
Item US-CM001-C
UPC 810126013651

Customer Reviews
11/05/2020
Elizabeth B.
United States
Best Looking Mahjong Set I've Ever Seen
My family was so impressed with this mahjong set. At first, I bought 2 sets just because I was impressed by the way it looked. One set for my family, and the other set for my parents. The quality is a 5 star. Thank you Yellow Mountain. Highly recommended.
10/09/2020
Chris W.
United States
Jet Black Chinese MJ Set Review.
I really love jet black tiles. I did buy a Riichi Jet Black set but with the White Dragon being the same color as the back. I just didn't like it. So when I saw this Jet Black set. I really wanted it. So I purchased it. For the most part I do like the set. The gold/white/red colors used really pops with excellent contrast. With the White Dragons having a frame instead of a blank tile. I was liking it much more. Even though this is a Chinese Mahjong set. With the tembo sticks. You can play Riichi Mahjong with this set. The size of the tiles are just the right size for me. 28-34 mm is the size I like the most when it comes to tile size. Not too big and not too small. The weight of the tiles is kinda light. I have another Mahjong set from YMI and the tiles in that set are heavier. I would have liked the tiles in the Jet Black set to be a bit heavier but it's not a real big issue. The case is made out of wood which does amplify the tiles rattling inside. I personally don't like that. Would have been nice to have lined the case with velvet or felt to dampen the rattling noise when walking with the case. The wind indicator cube is too light in color not weight. I can hardly see which wind it is. I would recommend the cube be larger and the winds to be painted black instead of carved wood. Trays would have been a better option as well for the tiles. Either hard plastic or wooden trays are a necessity for Mahjong sets in my opinion. If the tiles where a bit heavier. Bigger wind indicator cube with blackened wind characters. Lined case and trays. It would have been a solid 5 star review from me. The 4 extra blank tiles are great. You can used them as Jokers for Red Mahjong. However I plan on getting them engraved for Red 5's Dora to use for Riichi.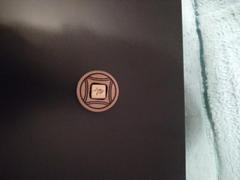 10/20/2020
Yellow Mountain Imports
Hello Chris,  We read your product review and we're sorry to hear that there was an issue with the order you received. If you could please kindly contact us and provide a picture of the problem, that will help us considerably in investigating and resolving your concern. We understand this is an inconvenience and want to make things right with you.
01/28/2020
Mike S.
United States
Awesom
Extremely good. The sets were better than advertised
01/22/2020
Cindy R.
United States
Chinese Mahjong Jet Set
Yellow Mountain is the place to go for all your Mahjong needs. I've purchased my first set 3 years ago and have been recommending them ever since. The quality is great and the service is excellent. I've also purchased other games and again great quality.